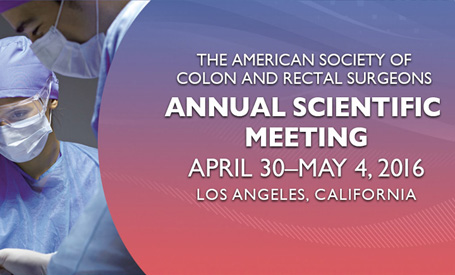 30.04.2016 – 04.05.2016, ASCRS Annual Scientific Meeting, Los Angeles, CA
Das CPZ ist auf der diesjährigen Jahrestagung der ASCRS durch Dr. Pakravan mit folgenden Beiträgen vertreten.
Oral Presentation:
1. Magnetic anal sphincter augmentation in patients with severe fecal incontinence – Results after 28 implantations and a follow up of 4 years.
E-Poster Presentation:
1. Is radiographic finding of enterocele in patients with obstructed defaecation syndrome clinically significant?
2. Transanal open hemorrhoidopexy  – 9 years results.