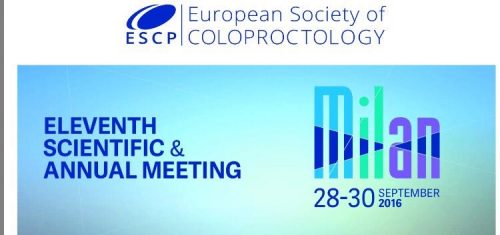 28.09.2016 – 30.09.2016, ESCP´s 11th Scientific & Annual Meeting, Mailand, Italien
Auf der Jahrestagung der Europäischen Gesellschaft für Koloproktologie ist das CPZ  in diesem Jahr in Mailand mit folgenden Beiträgen vertreten:
Magnetic Anal Sphincter Augmentation – results after 35 implantations and 4 years
Pelvic Organ Prolapse Suspension – an Option for Descensus Perinei and Obstructive Defecation Syndrome. Results after 5 years
Treatment of Hemorrhoids and Obstructive Defecation Syndrome with the TST STARR High Volume stapler. Results after 3 years.