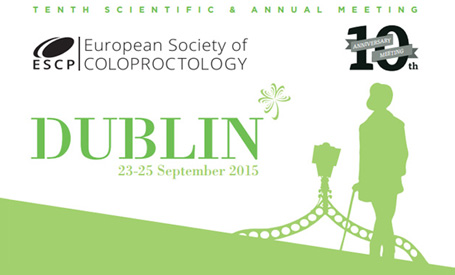 23.09.2015 – 25.09.2015, ESCP´s 10th Scientific & Annual Meeting, Dublin, Irland
Das CPZ ist in diesem Jahr durch Dr. Pakravan und Dr. Helmes mit 5 Beiträgen auf der europäischen Jahrestagung für Coloproktologie vertreten.
Lunchtimeposter: Vortrag:
First results of combined endoscopic laparoscopic polypectomy
Postervorträge:
1. Results of transanal open hemorrhoidopexy after 8 years. A single center experience.
2. The artificial bowel sphincter for the treatment of severe faecal incontinence – results after 26 implantations.
3. Treatment of hemorrhoids and obstructed defecation syndrome with a new device: TST STARR Plus
4. Complex anal fistula treatment with synthetic bioabsorbable anal fistula plug.
Das komplette Programm finden Sie hier.